Saree – an endowment of our pure tradition, has a different fan base which is most likely difficult to beat with some other style articulations. It stands out for the elegance and depicts women in the most ideal manner in the six yards.
The festivity is about to knock our door, let's get some doses of saree draping and get ready to flaunt it flawlessly and differently.
For Durga Puja, Diwali and Kali puja, I decided to recreate some looks with my year-old saree. Check out a few of my looks I inculcated with one saree breaking cliché .
1) Saree with Half Coat
Mix and match look of saree with jute half coat from pantaloons.
2) Saree with cotton Shacket
Full sleeves cotton Shacket(from Ajio) is quite cool to carry alongside saree. During day time it can save your arms from getting unnecessarily tanned while you will be pandal hopping. Additionally, winter is also approaching , you can count on the full sleeve Shackets to save you from the chill.
3) Accessorize well with statement jewelry
Saree is one attire where there are many chances of exploring looks with different accessories and all. I am a sort of individual who cherishes oxidized jewelry a ton and never pass up on a chance to flaunt the statement jewelry at whatever point conceivable. This time I attempted septum nose ring to carry the ethnic enchants alongside metal dangles and junk neckpiece.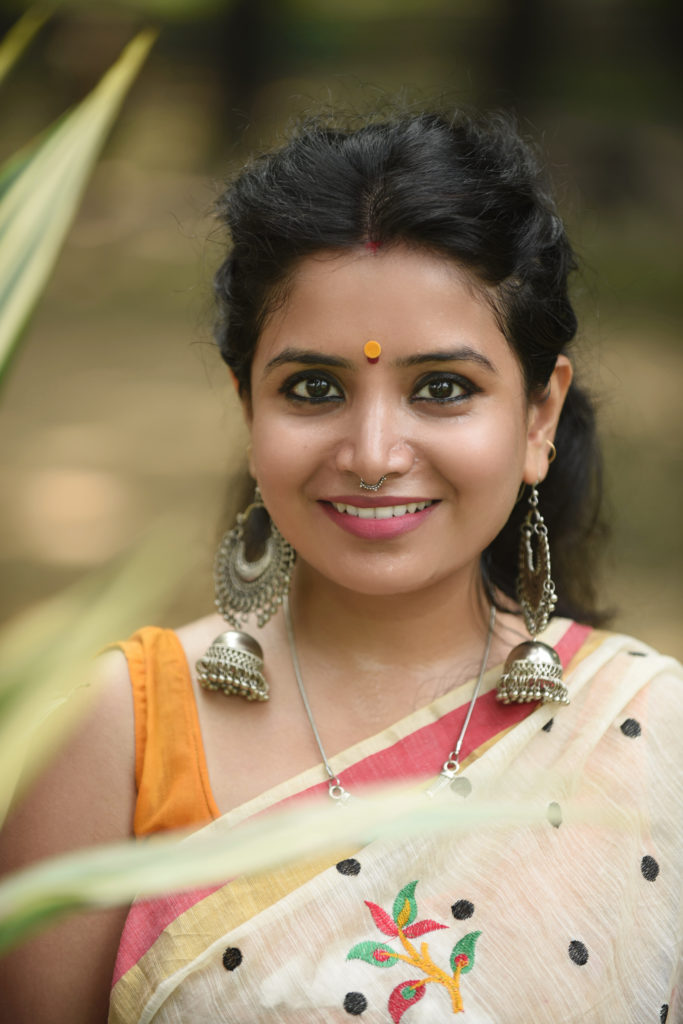 4) Flaunt it with the free pallu
This one is my favorite and honestly, nothing can beat the open pallu look when the pallu is beautifully embroidered. Traditional weaves are going to sparkle this season so do not forget to incorporate handloom sarees in your collection.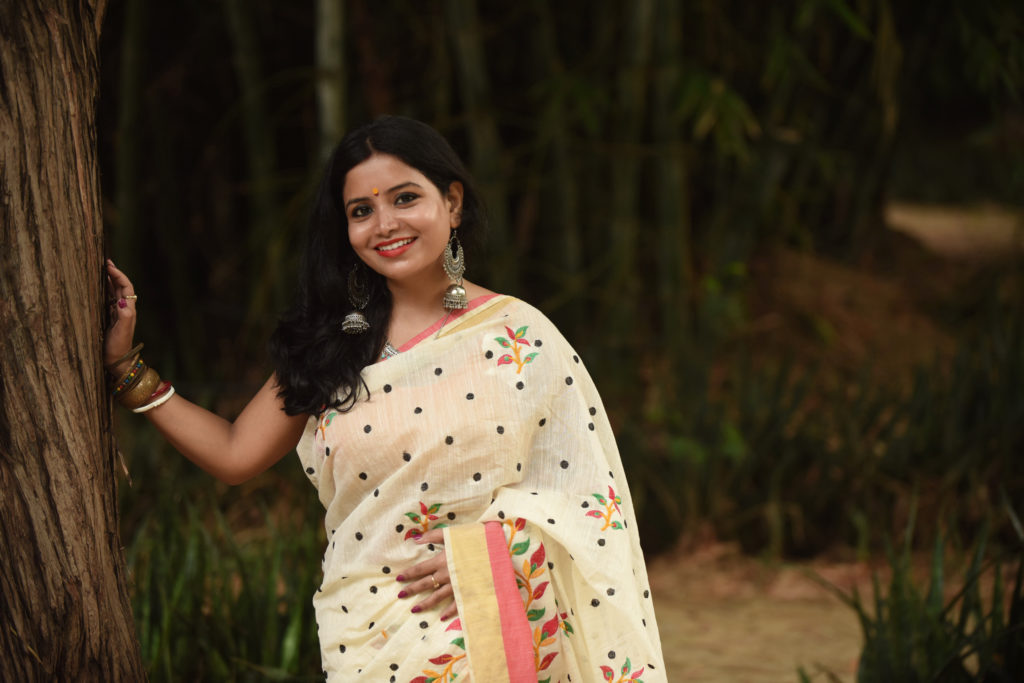 Do not forget to check out Indian saree collection.
Photo Credit : Pratibimb Studios
Amateur writer …A cricket and football fanatic …music lover, fashion freak and travel addict..